Chen Keyu attended the 3rd Huatai Marine Hotspot Seminar held in Xi'an on June 22, 2006. The seminar focused on the hot issues with relation to Cargo Shortage, Delivery Problem, and Personal injury. At the same time, a meeting minutes by the Supreme Court, which gives some justice explanation on a few hotspots, drew the attendees' particular attention and interests.
Attendees are from (1) P&I Clubs such as UK, Britannia, NOE, London and Steamship, (2) Law firms such as Wang Jing, Hai Tong, Heng Xin, Heng Fu, Green, SG & CO., H&Y, Liu Yan, DOS, etc and (3) Consultant and Surveyors such as CMS, Teamhead, Double Hope, SMC, and Global.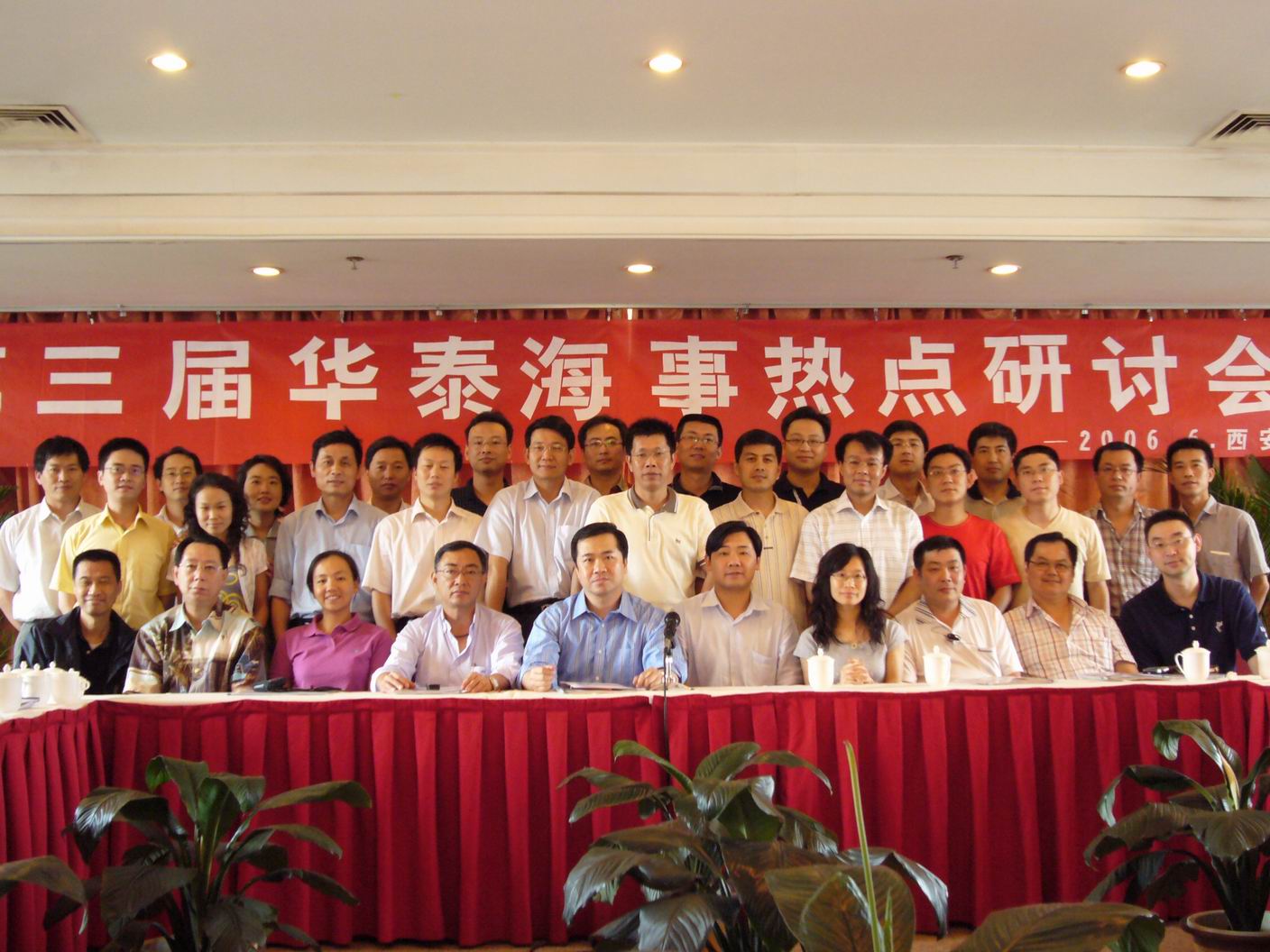 The standing line (left to right)
Lv Tongzhe (Huatai Dalian); Chen Keyu (CMS); Tan Zhiyi (Huatai Xiamen); He Miao (Huatai Beijing); Liu Yan (Liu Yan Law Firm); Jiang Weijian (Huatai Shanghai); Xu Quanzhong (DOS); Huang Xueming (Huatai Guangzhou); Shen Bin (Double Hope); Greg Yang (Hai Tong & Co); Zhu Moquan (Heng Xin Law Office); Fang Weiguo (Teamhead); Liu ZHongyuan (Global Marine); Scott Yang (Standard Marine); Chen Youmu (Wintell Law Firm); Liu Guiming (GL & Co.); Liu Zhiyong (Huatai Xiamen); Cao Fang (H&Y); Chen Xiangyong (Wangjin &Co.); Wang Hongyu (Wangjin& Co.); Lin Hong (Beacon Marine);
The sitting line (left to right)
Raymond Chan (London Club); Paul Chu (London Club); Fu Xiaozheng (Huatai Qingdao); Alan Lo (NOE); Peter Lau (Thomas Miller); Mu Haitao (Huatai Tianjin); Timmy (Steamship Mutual); C.K. Kai (Britannia); Capt. Luk (Britannia); Cui Jiyu (Huatai Beijing).